17 May

Technical Lead/Senior Full Stack Engineer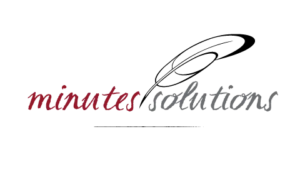 Minutes Solutions is looking for a full stack engineer, reporting to the CTO, to build out our internal tools, operational backend, ETL pipeline, and productionize our machine-learning models. Many key technical choices are still being made and you will have the opportunity to participate in and drive those decisions. This is an opportunity to lead and grow a team over the next 18-24 months while being mentored and coached by the current CTO, with the goal of becoming their successor.
Minutes Solutions provides on-demand minute-taking solutions for board meetings. We are an energetic, profitable business that has been expanding for several years. Our next steps include increasing automation — centered around NLP/machine learning — and optimizing workflow.
This is a permanent position for candidates located and able to legally work in southern Ontario — we operate as a remote company but like to meet in person occasionally. No visa assistance is offered.
Recommended Qualifications & Mindset:
Bachelor's degree in computer science, software engineering, or similar majors
Several years of professional software development experience
Great communication skills
Ability to learn new skills and technologies rapidly
Overall sense of architecture/design
Continuous integration/deployment, automated testing, agile development
Helpful Technology Experience (having some, but not all, would be enough):
Mobile Development (iOS, Android, React Native, Flutter)
Front-end development (React, Vue, Angular)
RESTful API design and implementation
Storage systems — both relational databases and document stores
DevOps with cloud systems (AWS, GCP, Heroku)
Compensation:
Salary range between $75k and $110k + equity + benefits (if desired)
To apply, please email your cover letter and resume to info@minutessolutions.com
Job Category:
Senior Full Stack Engineer
Technical Lead