07 Oct

Virtual AGM Moderator

Position:        Virtual AGM Moderator

Hours:            Part-Time (3-4 meetings each week)

Type:              Freelance/Subcontract

Salary:            $90 per meeting (flat rate)

Minutes Solutions is a rapidly growing professional minute taking and transcription company in Toronto. We are currently hiring professionals with AGM knowledge and experience to join our team as Virtual AGM Moderators!

Position Summary

Virtual AGM Moderators are responsible for setting up AGMs on Zoom, beginning the meeting with a brief introduction, running Question and Answer periods, administering voting, and troubleshooting any technical issues that arise.

Qualifications & Requirements

 
Basic technological requirements:
laptop or desktop
one or two 27" (or larger) monitors
gigabit (or Fibre) internet
mouse
good headset with microphone (no Bluetooth/AirPods)
Strong knowledge and familiarity with AGMs required
Tech savvy and familiar with both Zoom and Slack
Available to work daytimes and evenings, at least 3 to 4 times per week
Strong communication skills and confident speaking in front of large groups
Reliable, punctual, and well organized
Able to complete 2 weeks of paid training
Application Process
Please submit your resume along with a detailed cover letter describing your relevant experience as soon as possible. Applications will be considered immediately. Applications can be sent to ashley@minutessolutions.com.
Due to the high volume of applications received, only shortlisted candidates will be contacted.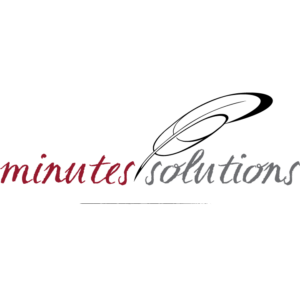 Job Category:
Virtual AGM Moderator